Links & Resources
The HOLOSYNC Solution
Want more peace and happiness? Start meditating. If you are looking for a simple way to meditate, then here is your answer. The Holosync Solution is an incredible program that helps you meditate easily and deeply. You listen to a CD with headphones and the audio technology does all the work. Meditate with your partner or children to rapidly and dramatically increase harmony in your relationships. I've been using this program for over 5 years and highly recommend it.
Arcanum Wholistic Clinic
Completely resolve your illness through medical Heilkunst and Homeopathy. This medicine will address the root causes of your symptoms and can assist you to create radical shifts in your health and vibrancy. Jeff and Allyson are sensitive and generous souls who are my family's primary health care providers. They will consult over the phone.
Core-elation Yoga Studio
I've been a student of yoga for over 5 years and this is my favorite place to practice in Ottawa. The studio is beautiful, the classes powerful, and the schedule flexible. The teachers are wonderful and specialize in knowing each student to offer a positive experience for all abilities and levels.
Voice Emergent
In my 5 years of singing with Barclay McMillan, I have learned to express myself fully, to communicate more dynamically, and increased my range of possibilities for presenting myself in the world. He has a genius for gently drawing forth potential while inviting fun and creativity.
2 on 2 Couple's Coaching
Bob and Marlene are a happily married couple who coach couples together. They'll help you loosen the grip of unconscious patterns and open to more love and fun. Their sessions are inspiring, transformative, and they are wholly committed to learning while enjoying a good time. Visit their website to learn more about workshops and phone or in-person coaching.
Skype



Videoconference for free. Love this technology.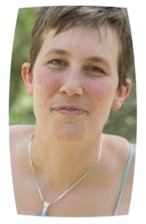 Photos by Transformational
Photography

Sign up for my FREE newsletter!
Amazing difference...
"Working with Helen is like winning the lottery for your mind. Just in her presence through hearing her voice, you'll feel like you have become a magnet for positive change. I have been lucky enough to experience her one-on-one as well as observe the amazing difference she can make in a team environment. She'll provide you with the tools you need to make miracles happen for yourself on a daily basis, as well as the tools you need to not just jump over life's hurdles, but to fly over them."
LV
Award-winning Chocolatier
Business Owner
I trust her...
"I hired Helen at a time of transition in my life. Her deeply committed and compassionate approach helped me break through blocks that were holding me back both personally and professionally. Helen has a tremendous depth of knowledge in the area of coaching and helping people "shift" to re-invent themselves. Her ability to draw on and share her knowledge, experience and expertise is a great gift that she shares; in addition to her incredibly positive and fun disposition. Above all I trust her; I can offer no higher praise than that."