"Any fool can make things bigger, more complex, and more violent. It takes a touch of genius - and a lot of courage - to move in the opposite direction."

Albert Einstein
Phone Coaching | Tele-courses | Custom group courses
Personalized one-on-one sessions are the most efficient way to create lasting and immediate changes in your life.
You'll receive:
Focused support
Direct and clear feedback
Inspiring invitations
Authentic appreciation
A workbook to support your experience
Sessions are available in packages from 3 months to 1 year. Please contact Helen directly for an application form and a FREE initial consultation.
Join a small group phone course to receive dynamic coaching while learning with others. You'll join a call every week for 4-8 weeks, develop skills, and take concrete actions to getting what you want. To receive more information about upcoming courses, please sign up for Helen's free monthly newsletter (top right of this page).
Topics include:
Live your genius
Raise brilliant children
Be happy and relaxed
Meditate simply and effectively
Parent joyfully
Love your life
Custom group coursesback to top
Helen custom designs coaching packages for families, executives, businesses, organizations, groups, and teams, who want to experience more creativity, fun, innovation, and success. Please contact her for your free consultation to design the perfect course and realize your dreams.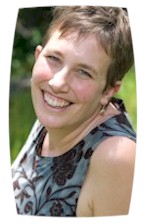 Photos by Transformational
Photography

Sign up for my FREE newsletter!
Testimonials
Terrific Facilitator...
"This course helped me identify what I can and cannot control, understand fear as part of me instead of something I should reject, and look at REALLY simple tools that can make good changes in my life. I really enjoyed the course and got a lot out of it ...you are a terrific facilitator, and your level of comfort and experience with this material is truly amazing."
LM – Teacher and Administrator
Profound Impact...
"I started coaching with Helen for a couple of reasons: to better manage stress and to clear clutter and get focused personally and professionally. Coaching with Helen had a profound impact on my life - she provided me with the tools to creatively evaluate options and move forward in all aspects of my life with ease. I learned to shine in a very difficult situation."
Paula Pyne - MBA
Consultant Right Management