"I am convinced that all of humanity is born with more gifts than we know. Most are born geniuses and just got de-geniused rapidly." Buckminster Fuller
Your natural state is brilliance.

YOU are a genius.

Conflict, boredom, stress, fear, and unhappiness block your connection to those innate gifts.

Helen facilitates the dissolution of those blocks efficiently and effectively.
You'll experience:
a flood of creativity
simple resolutions to previously sticky problems
inspired BIG thinking
efficiency, productivity, clarity, and focus
relaxation and happiness
She's bold and creative and loves to have fun with her work. People are inspired by who Helen is and say that the work she does is unlike anything else they've ever experienced. You'll see immediate results, and build a solid foundation to which you can return forever.

Are you ready for something so totally transformative that there is no way for you to currently imagine how great it can be?
CALL NOW!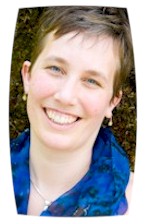 Photos by Transformational
Photography

Sign up for my FREE newsletter!
Testimonials
I love my life...
"I want to make sure you know that I am so pleased that I did that coaching with you a few years ago. I am in LOVE with my life right now, everything! A very different place than a few years ago… now, I FEEL GREAT!!! And the starting point that allowed me to make the shift to where I am today began with you. Thank you!!"
Kevin Farell - MBA
Director of Admissions,
Ashbury College
Amazed with results...
"Bring Helen your biggest challenges and your willingness to resolve the issue and prepare to be amazed at the results. Helen delivers and in the most friendly way. As a bonus, I have left every meeting with Helen more energized and happy than when I went in."
Michael Deloughery - VP Sales and Marketing
Sensible Security Solutions Inc (DynTek Canada)